Pipeline
When you first login, you will be taken to the Blooma Pipeline, as seen in the screenshot below. From your Blooma Pipeline you have the ability to navigate the system to create deals, analyze existing deals, and make lending decisions.
From the top of your pipeline page you can:
Search through your entire pipeline

Create new Deals

Download your pipeline's data

Sort, filter, and silo Deals

Gain insights into your pipeline with your visualization table

Run a Stress Test on any filtered or unfiltered list of Deals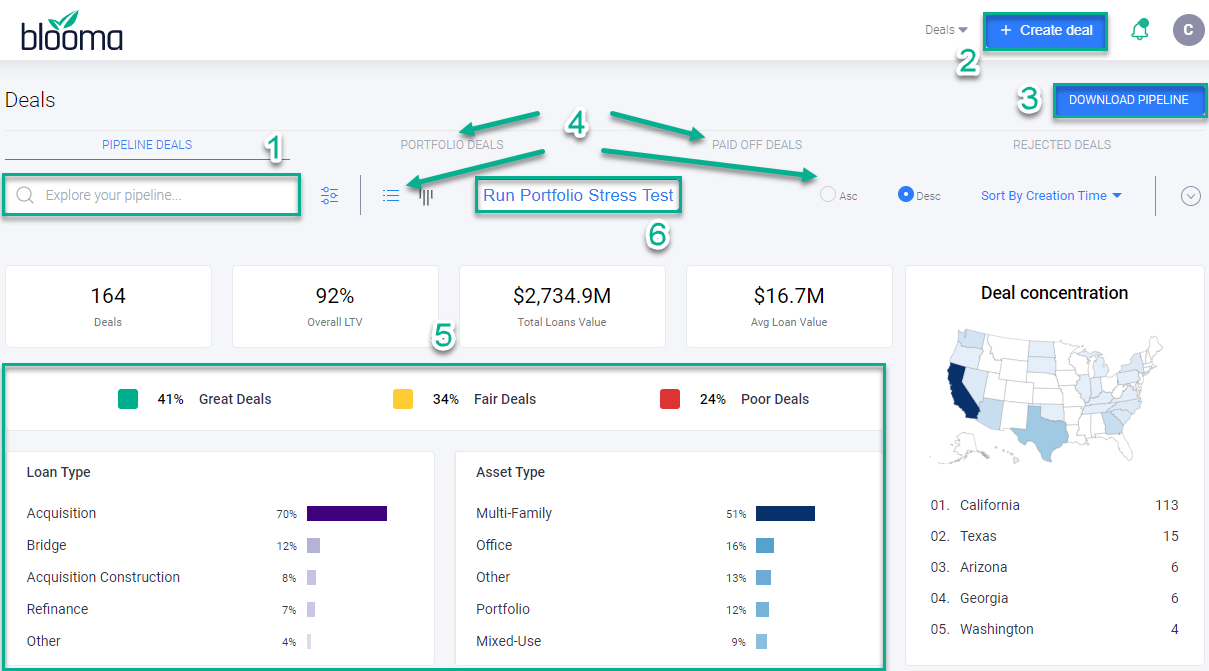 Contacts Page
From the top of any page in Blooma, you can navigate to the "Contacts" section. Click "Deals" at the top center of the page and select "Contacts".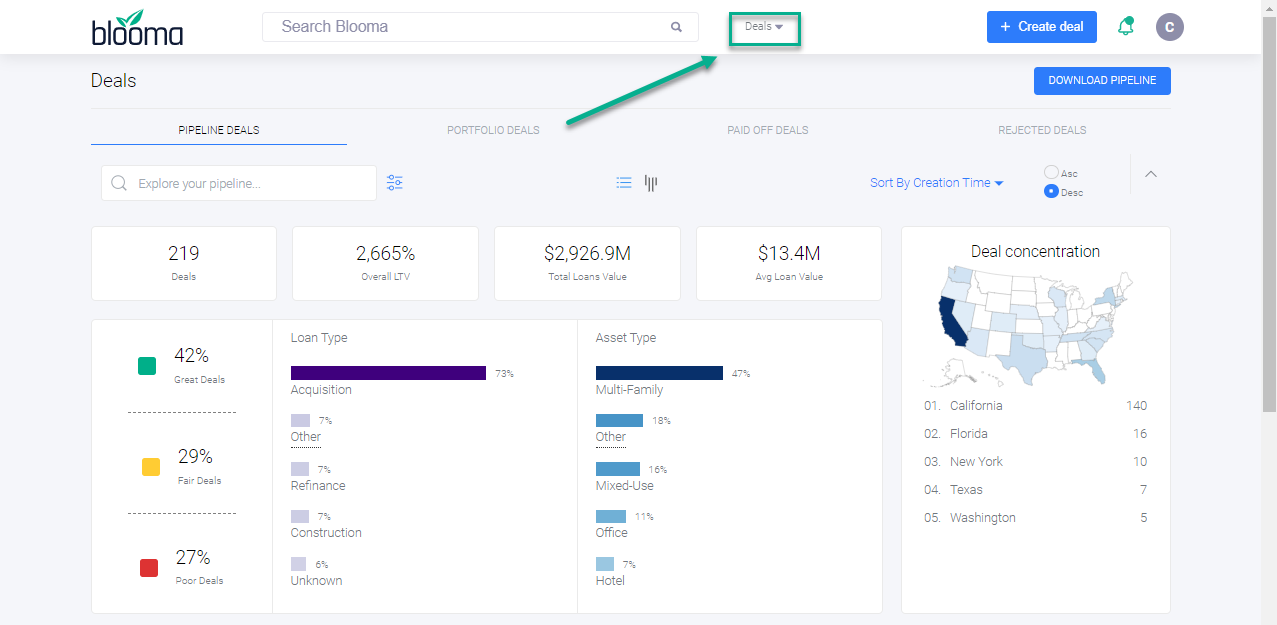 From here you can add new People and Companies into Blooma. Once created you can upload financial documents, assign Contacts to Deals, and keep track of a Contact's cash flow.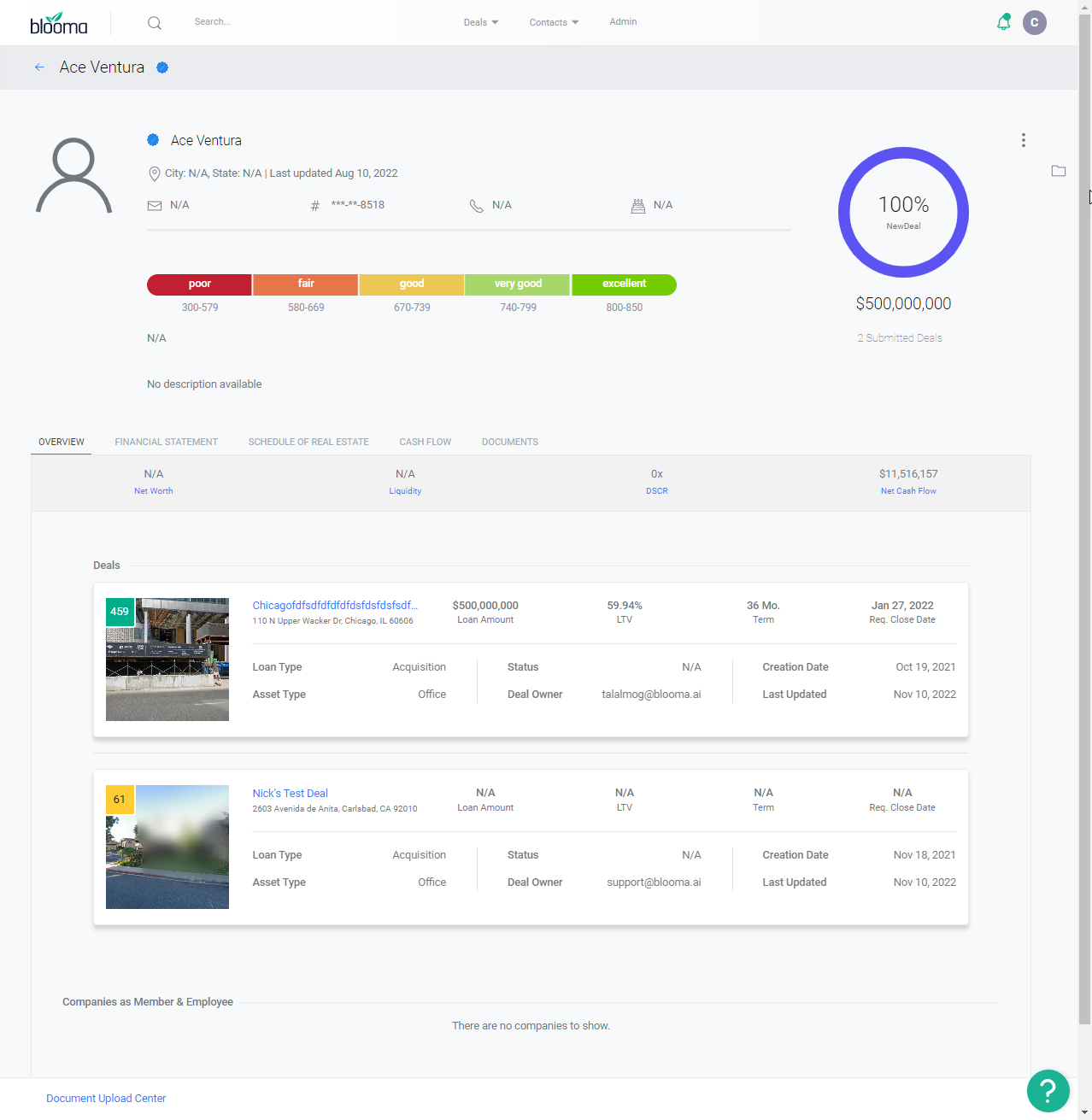 Deal Page
Just below your pipeline tools and visualizations, you have your main pipeline where your Deals are listed. Clicking on the name of any of these Deals will show you more detailed information than just what is shown in the pipeline view. This detailed page, called the Deal Page, is where you can see the most up-to-date information about your Deal and your property. You can also:
Edit Deal details

Create custom valuations

Upload asset and borrower data

View and edit Deal Financials

Originate Deal and move it from pipeline to portfolio

Check out your Deal Score Breakdown, History, and Comparison

Review, edit, and add comparables

Use Stress Test and Deal Sizing tools on your Deals