Users can manage files, documents, and folders related to a Deal using the Deal Documents Manager on the right-hand toolbar: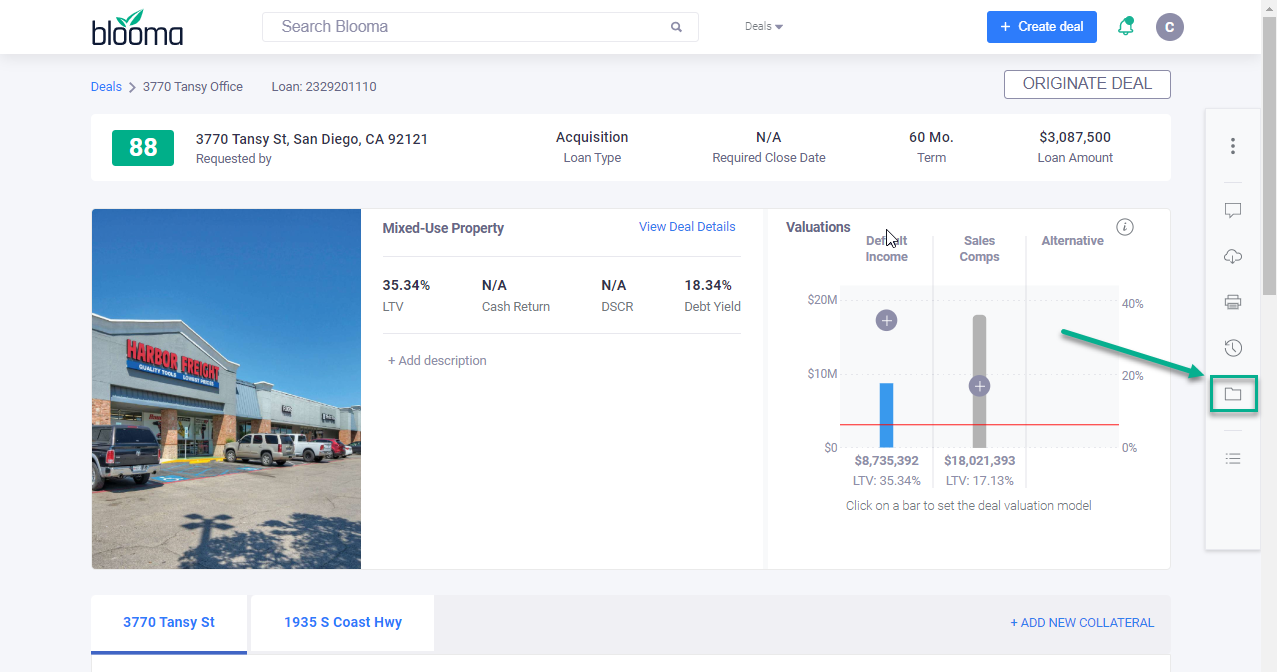 Once selected, the following "Deal Documents" window will be displayed. Within this window users can upload documents, create new folders, and search for specific uploads. Please note that this is a simple document manager, files uploaded here will not be analyzed. To upload files that need parsing, please use the upload described in the Document Upload Center.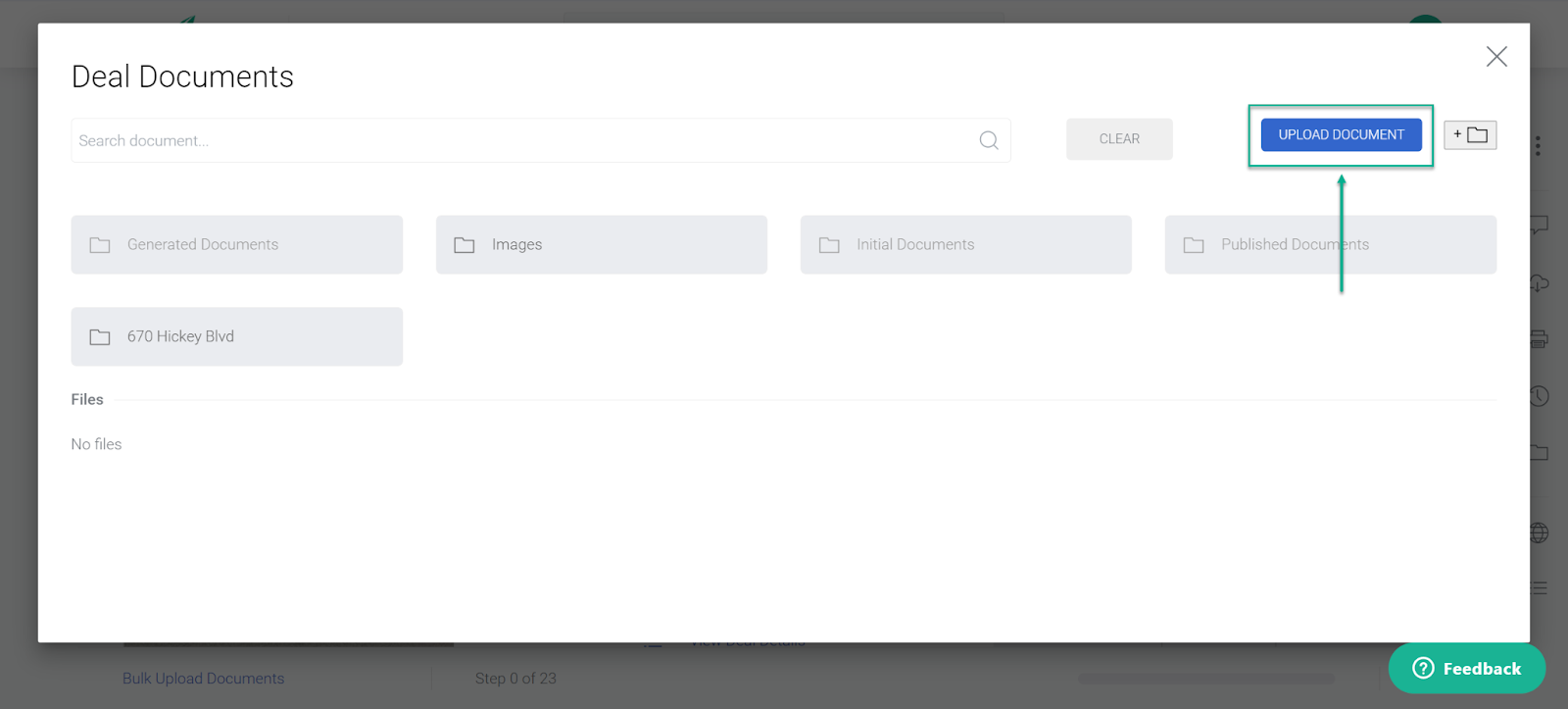 Users can also rename, delete, or download any of the uploaded files within the Document Manager. To do this, select the triple-dot icon to the right of each document. This will open the following option window for users to select from: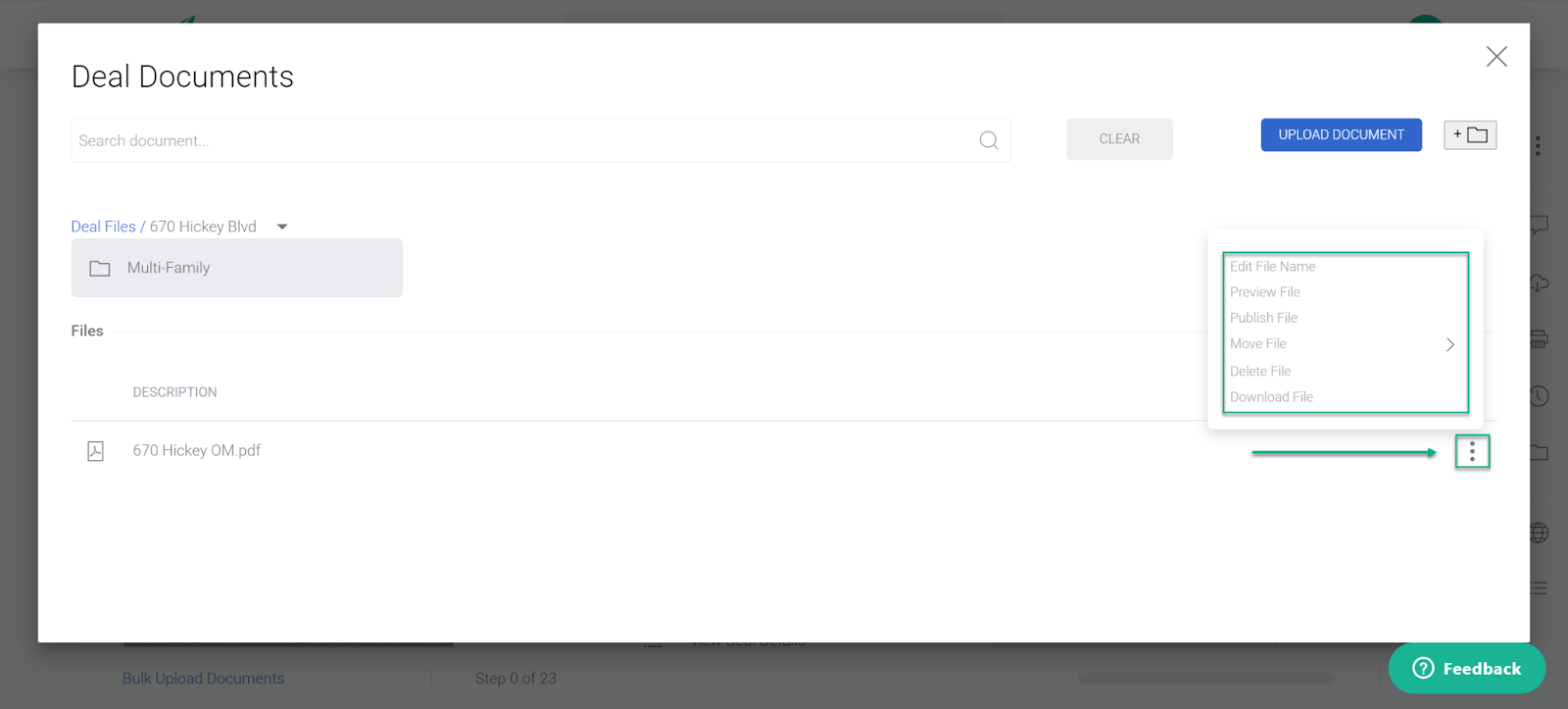 Documents related to Deal Contacts (borrowers and guarantors) must be uploaded directly to an individual/entity's specific "Deal Contact" page or using the Document Upload Center. For more information on Deal Contact's Financial Documents please refer to Contact Valuation and Analysis.