Comps are key in Blooma. You may add or remove sales and rent comps at any time. Doing this will update the sales and rent summary valuation tables that are used for valuing the deal components. Adding or removing comparables also affects $/SF used in the Unit Mix and in the Market Revenue section of the Valuations tab.
Removing Comparables
Removing Comps from your Comp list is simple. Clicking on the circle icon next to any Comp will select it to be removed from your list of Comparables. Select as many as you'd like to remove and then click "Save".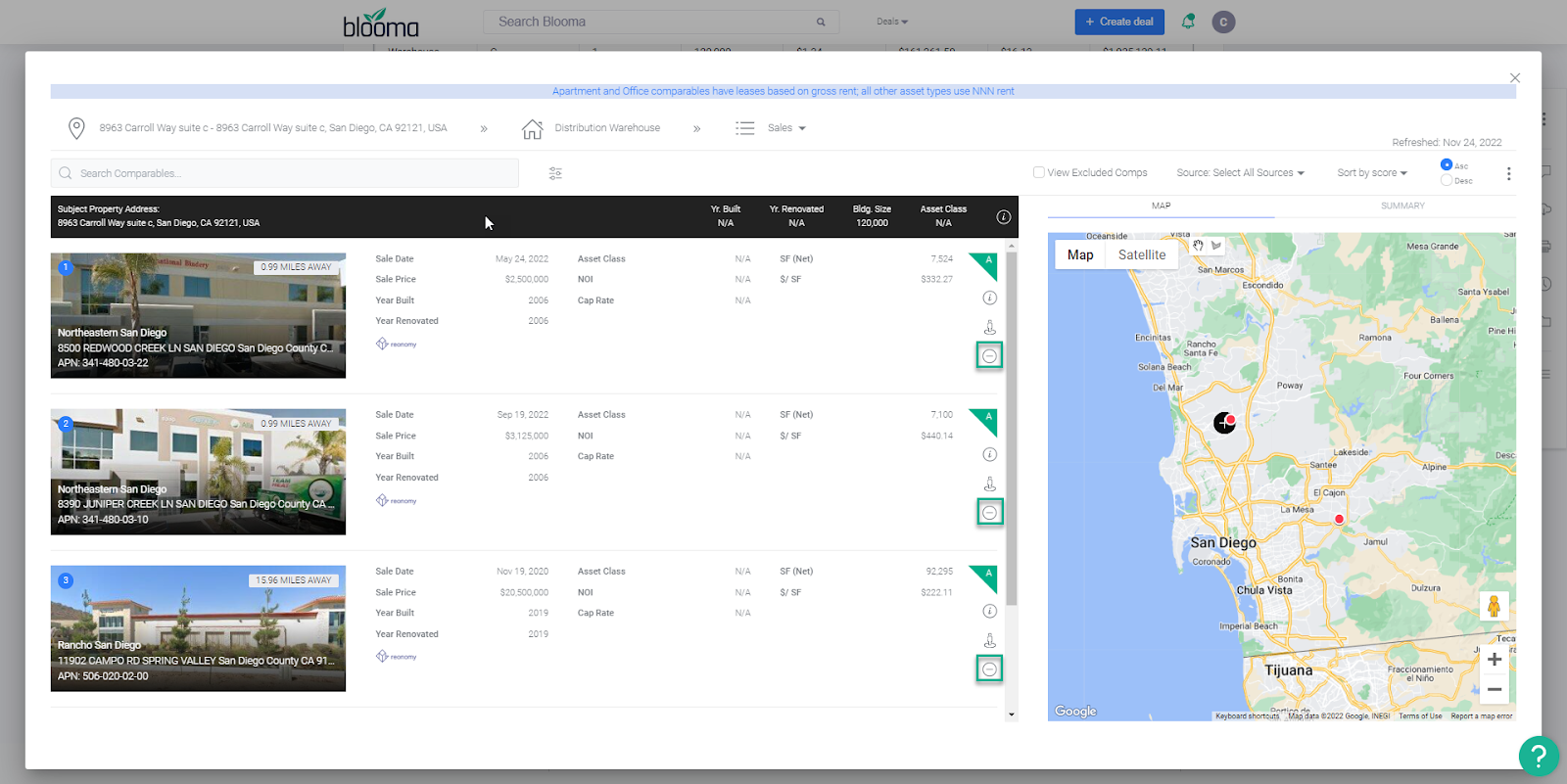 Excluded Comparables
To view and/or add any excluded Comps, click "View Excluded Comps" and click the circle icon with a plus in the middle. From there, click "Save" and every Comp with a blue check by it should be included back into your Comp list.