Upon uploading the Schedule of Real Estate, Blooma will parse and upload all relevant data from the document into the system.
After uploading a schedule of real estate, users can edit the data displayed in the table. To edit this data, users will need to navigate to the SRE tab, and select the edit button on the right.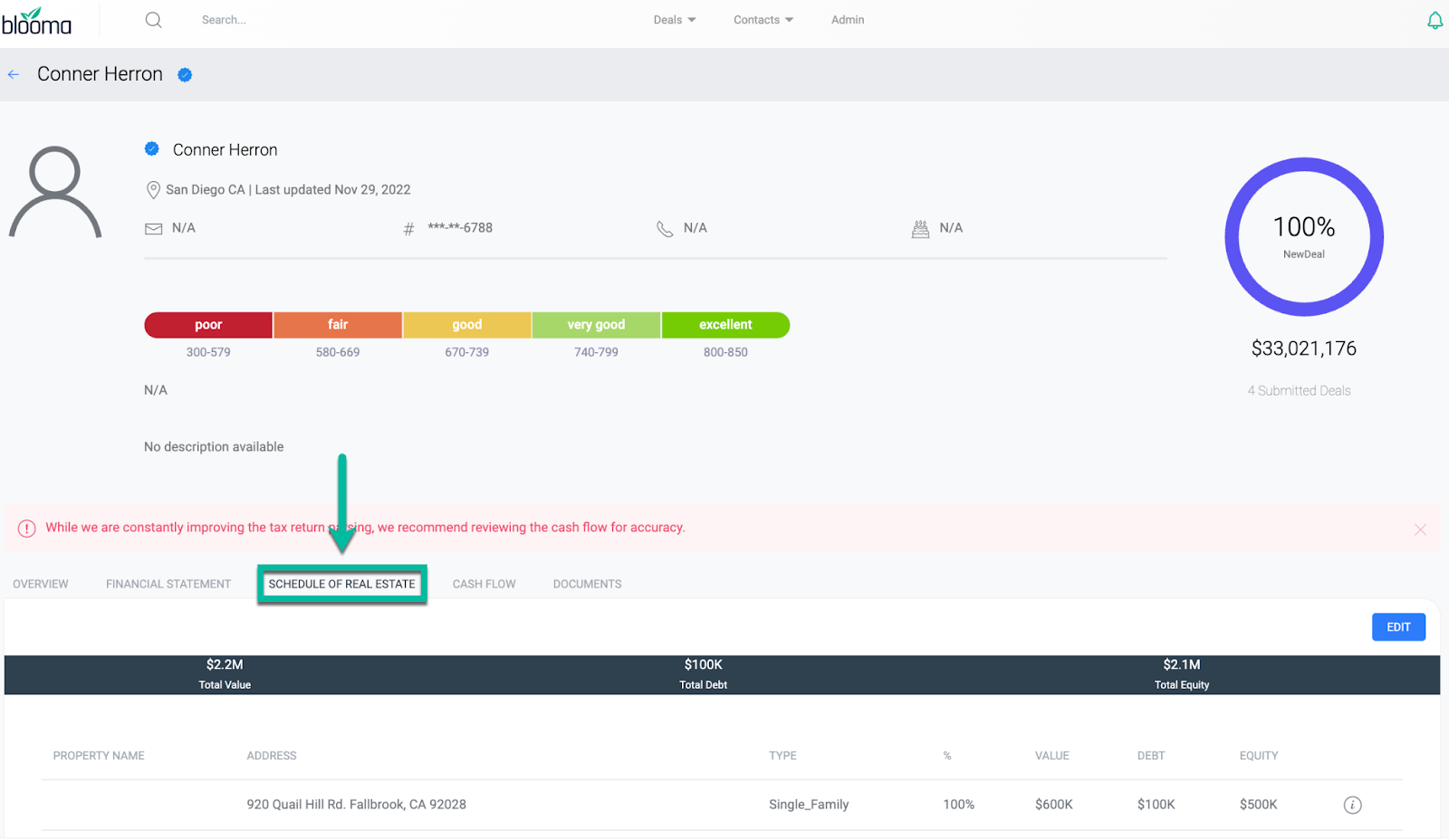 Once the edit window has opened, users will then enter their edits to any of the values. Use the scroll bar to navigate left and right to see all editable values. You can also add any new line items from the edit table.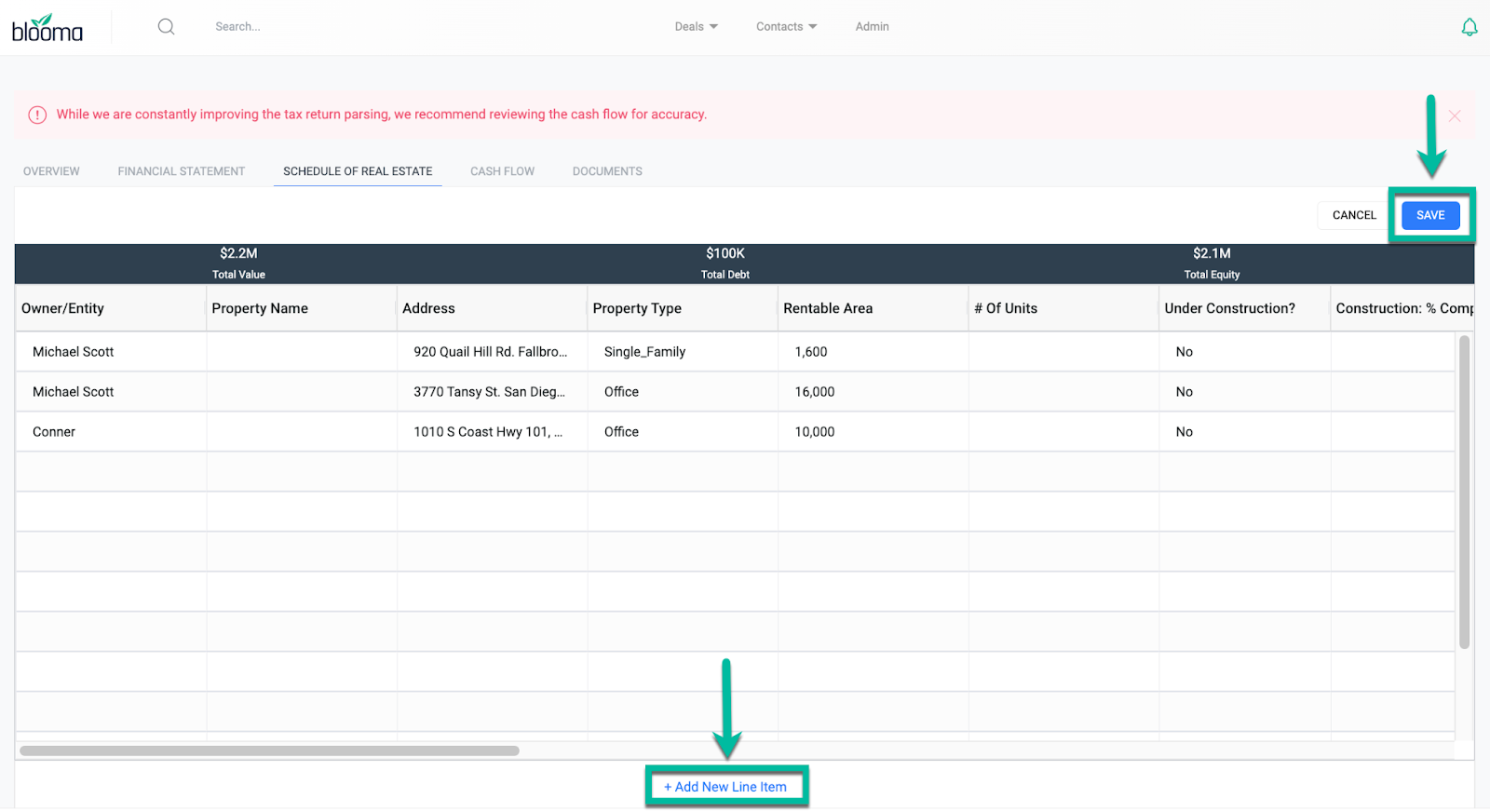 Once the adjustment has been saved using the save button in the top right, the schedule of real estate will reflect the new values. The updated values will also flow through to the personal financial statement for the Contact, and will factor into global financial figures.